Your purchase was successful, and an e-mail has been sent to you with your access details.
But before that, please see the special offer below.
YOU'LL SEE THIS OFFER ONLY ONCE!
This Special

"TWO for ONE Combo Offer"

Will Multiply Your Results & Your Income
First off, thank you for purchasing LOCAL AGENCY LEAD BLOGS.
Your software and all your bonuses are waiting for you in the members' area. But before you head over there take a look at the awesome TWO for ONE Value we've bundled together for you.
Two Powerful Add-Ons for One Low Price
Here's what you'll get ONLY if you Act Right Now.
(NOTE: This is limited as a launch special, so read this whole page before moving on).
#1: 21 NICHE MATCHING VIDEOS
21 Matching Agency Sales Generation Videos to Showcase Services & Increase Opt-Ins..

(Also Includes All 21 Videos Without Audio so you can Use Your Own Voice-Overs)

#2: SIX MORE AGENCY LEAD BLOGS
6 More Lead Blogs in Hot Agency Niches - With Matching Videos
(Click on the images to view a live demo of each blog)
Grab Your Discount Now, Choose Your Licensing Option
Act Now and Get Full Re-Seller's Rights - Sell this Bundle to UNLIMITED Buyers..

Sell Individually or as a Bundle
Sell Them to Other Marketers
Sell Them To Clients
Use to Gain Authority
Use For an SEO Boost
Rent or Lease as Content Service
Use as Affiliate Bonuses
Use as a Foot in the Door For Clients
And More

ACT NOW AND GET ALL THESE BONUSES!
Bonus 1: OFFLINE LEADGEN VIDEOS


30 LOCAL MARKET SPECIFIC, ONLINE AGENCY LEAD GENERATION VIDEOS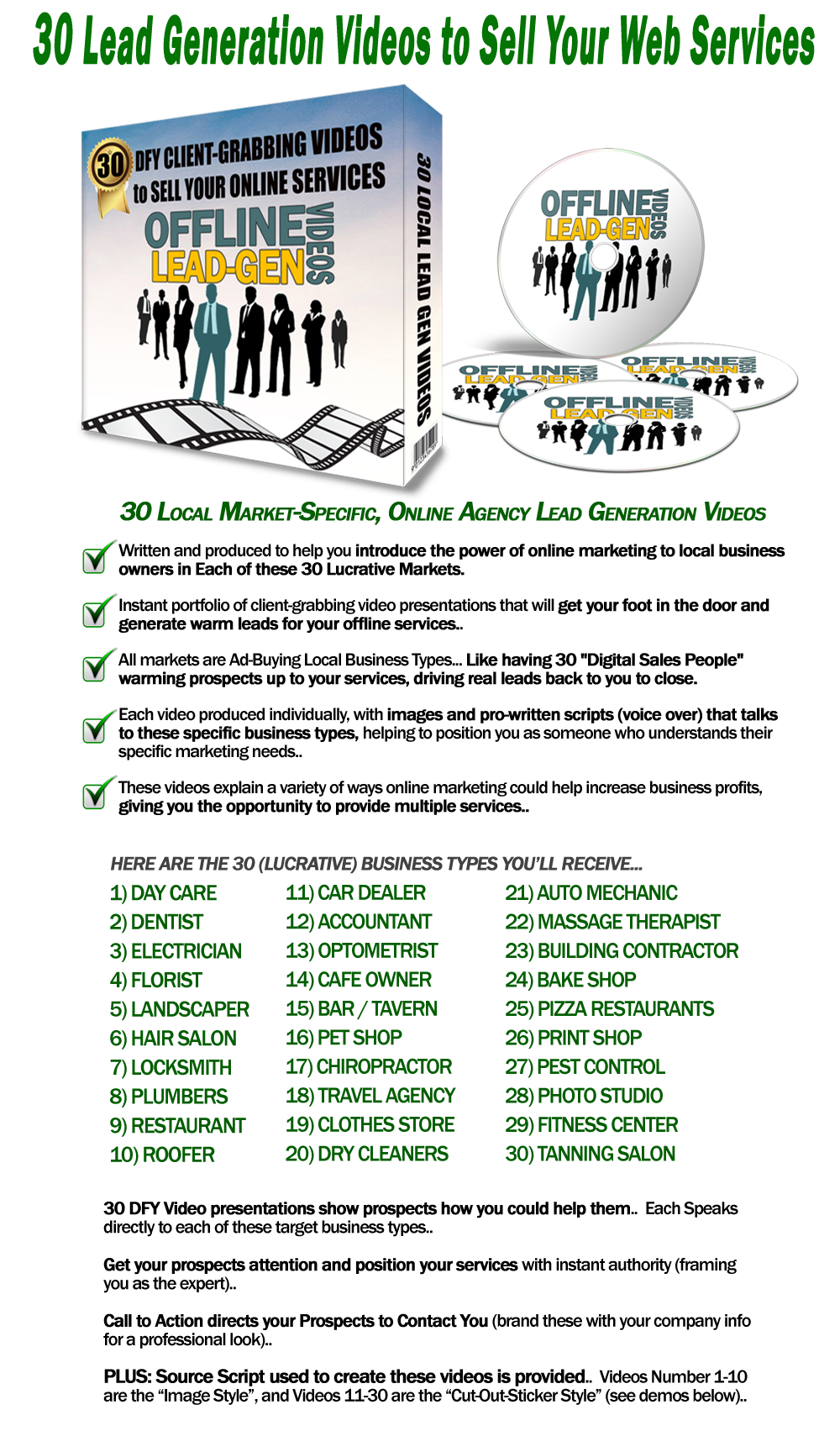 Videos 1-10 "Image Style": Dentist Demo
Videos 11-30 "Cut Out Style": Pizza Shop

Bonus 2: INSTAGRAM MARKETING SECRETS


10 MP4s - INCLUDES RESELL RIGHTS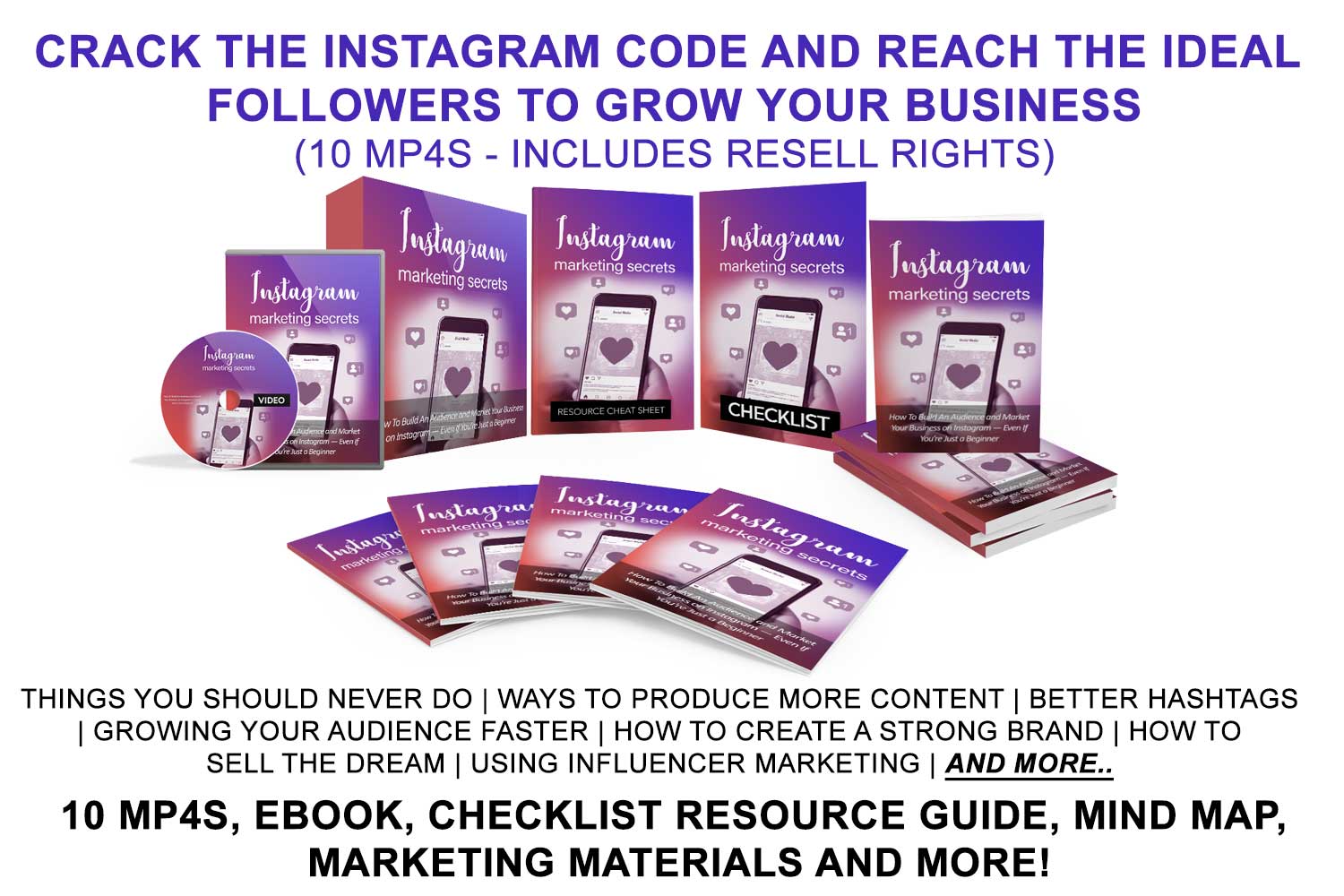 Bonus 3: Internet Marketing for Complete Beginners


10 MP4s, eBook, Cheatsheet, Mindmap & More (Includes Resell Rights)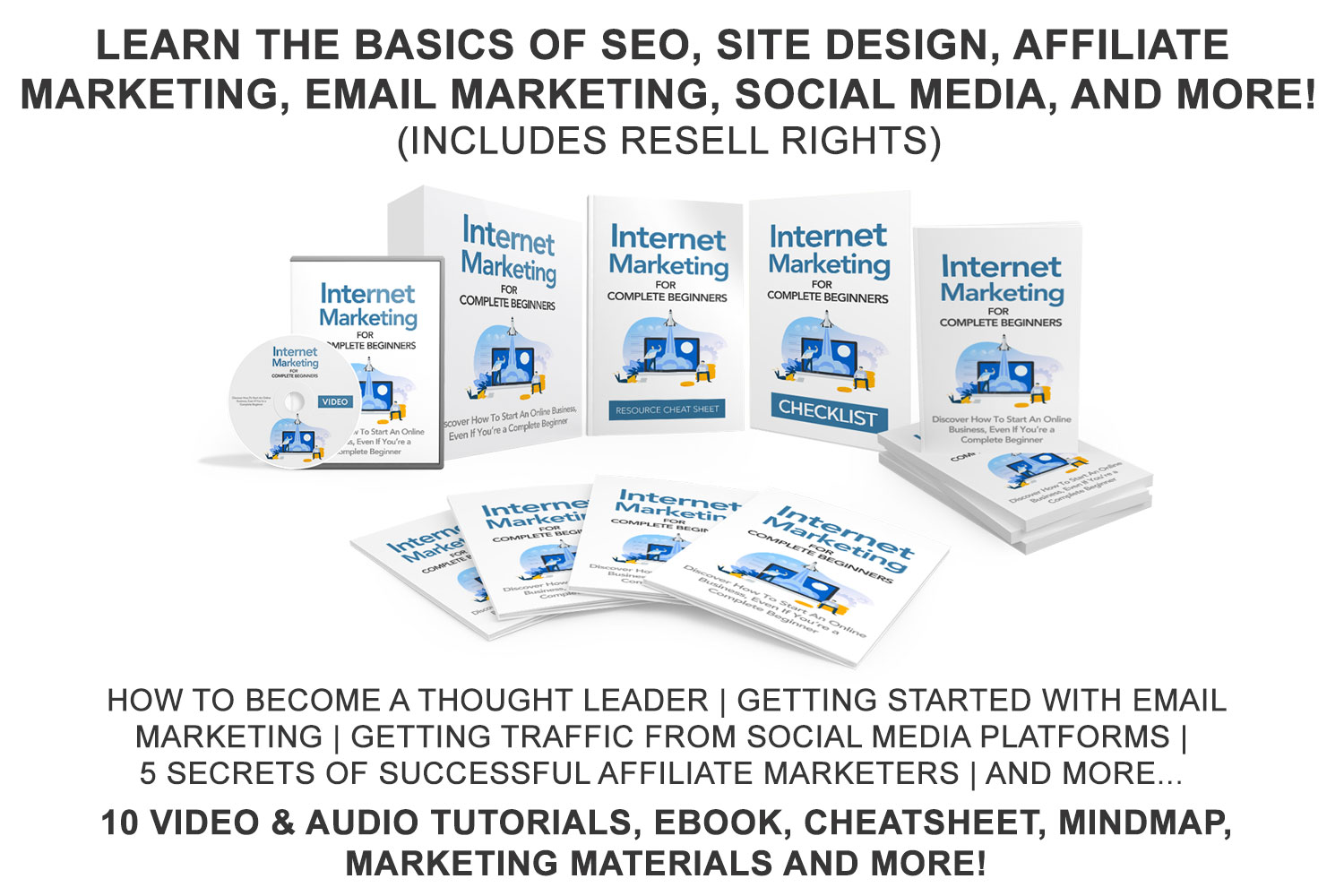 Bonus 4: WORK AT HOME FOR SENIORS


15 MP4s - Includes Resell Rights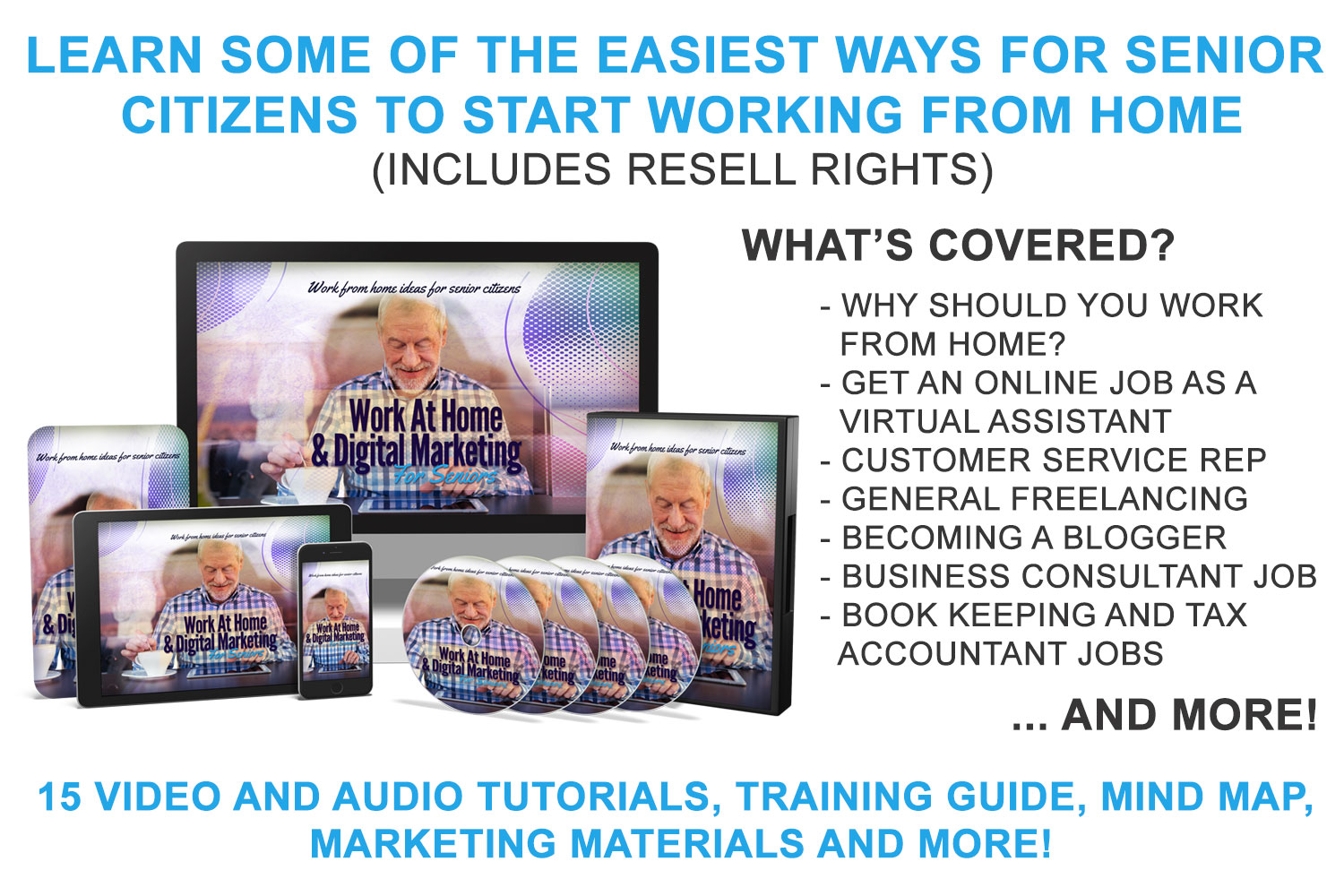 Let's Recap ALL That You Get!
21 Professional Agency Sales Generation Videos

6 Digital Marketing Agency Edition Blogs

Bonus: 30 Lead Generation Videos / Sell More Services

Bonus: Instagram Marketing Secrets - 10 Videos

Bonus: IM for Complete Beginners - 10 Videos

Bonus: Work at Home for Seniors - 15 Videos
Real World Value of Over $3,500
Grab Your Discount Now, Choose Your Licensing Option

Act Now and Get Full Re-Seller's Rights - Sell this Bundle to UNLIMITED Buyers..

Sell Individually or as a Bundle
Sell Them to Other Marketers
Sell Them To Clients
Use to Gain Authority
Use For an SEO Boost
Rent or Lease as Content Service
Use as Affiliate Bonuses
Use as a Foot in the Door For Clients
And More


Copyright 2022 - Offline Lead Themes - All Rights Reserved